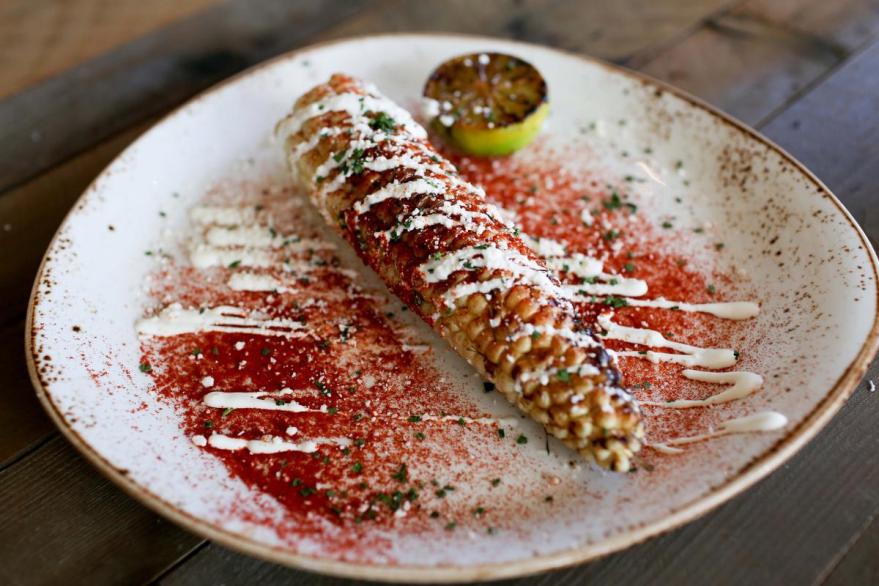 OC Register - SeaSalt to bring 'live fire grilling' to Huntington Beach
The owner of SeaLegs Wine Bar in Huntington Beach is developing a second concept, SeaSalt Woodfire Grill, in the same center as her wine bar.
The new restaurant is slated to open in Huntington Beach this fall. Similar to the "live fire" cooking at Noah Blom's Arc in Costa Mesa, SeaSalt will be grilling over an open fire. Guests will be able to observe. The concept focuses on authentic Santa Maria-style barbecue, with seasoned meat cooked over red oak coals on an iron grill.
"The resulting taste is unbelievable and nothing Orange County restaurants offer now," owner Alicia Whitney said.
SeaLegs Wine Bar's Chef Alexander Dale will be planning the food and cocktail menu for SeaSalt. He will serve a variety of traditional barbecue dishes including bone-in ribeye steak, traditional tri-tip and lamb chops, all rubbed with SeaSalt's house-made rubs such as garlic, lemon or bacon.
Staying true to California cuisine, the restaurant will offer wines from the Santa Maria region, along with original cocktails rimmed with sweet and savory sea salts. Designer Keith Ussenko focuses on a rustic vibe for the restaurant, spotlighting farmhouse elements such as exposed wood logs and wagon wheel lighting fixtures.
The 3,200-square foot restaurant will have a 1,500-square foot patio. The restaurant will seat about 140. Prices will range from $12 to $50 on main entrees.
SeaSalt will serve a hearty weekend brunch featuring housemade sausage patties, pork belly and organic eggs — all cooked over the live-fire grill.
The restaurant is at the Beach Promenade, the same center as SeaLegs.
Address: 21214 Beach Blvd. in Huntington Beach
http://www.ocregister.com/2015/06/19/seasalt-to-bring-live-fire-grilling-to-huntington-beach/